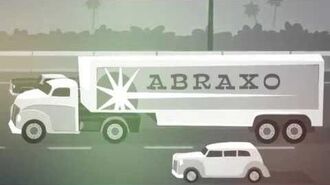 This is the (un)official wiki for the total conversion mod and unofficial prequel, Fallout: New California, for Fallout: New Vegas.
This wiki is for original characters, items, locations, and other content added by Fallout: New California - for preexisting content from the Fallout universe, please visit either the Vault or Nukapedia.
Fallout: New California Wiki
Welcome to the official encyclopedia for Fallout: New California
There are currently 249 articles and 92 files on the wiki!
No official rule list, just don't ruin pages or upload unnecessary images
Fallout: New California is a fan-made modification made by Brandan Lee and RickerHK with several members of the Fallout Modding Community, and is an unofficial prequel to the action role-playing video game Fallout: New Vegas.
 
Fallout: New California's 1st Installment was released on Nexus Mods and ModDB at midnight on May 31st 2013. It has since received 5 updates, the latest version being Version 1.3.1.
 
You can download the mod here: FALLOUT NEW VEGAS NEXUS.
Or Here: ModDB.
There is also a Facebook Fan Page.
A Guide on how to install the mod is here.
Feel free to add anything you know to the wiki. It does not matter if it is a small edit, such as spelling or grammar corrections. There are many pages needing to be filled you can find by going to the New California tab on the top and choosing a category. If you need help with infoboxes or something similar, remember to check the "source" of existing pages to see how everything is formatted.