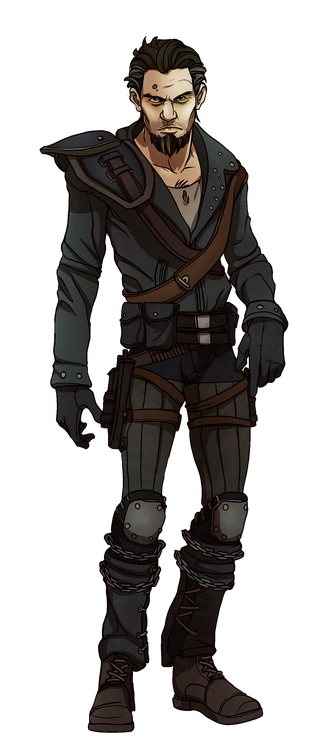 Boss Juan Jose Encantada Marxson Elsdragon is the leader of the Survivalist Raider Army and a central antagonist of
Fallout: Project Brazil
for an NCR-aligned player character. He is an an old enemy of
Kevin Rossman
. He is the leader of the Raider-aligned player.
Background
Edit
Growing up in the dark underground mines of Athens-Tec, Elsdragon grew up to become a violent sociopath with ambitions of growing a Raider army to control the Cajon Pass. With his right-hand man, Jonathan Noss, Elsdragon gathered various Raiders to expand his army of slaves to work in the mines, and guided various Warlords from many tribes to work together to create his own Raider Alliance.
Ad blocker interference detected!
Wikia is a free-to-use site that makes money from advertising. We have a modified experience for viewers using ad blockers

Wikia is not accessible if you've made further modifications. Remove the custom ad blocker rule(s) and the page will load as expected.